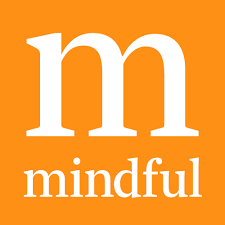 The Mindful Parenting in a Messy World podcast with Michelle Gale is for parents who long to be meaningfully connected to themselves and their children, even as the demands and complexities of modern life are accelerated. 
Join Michelle and Bary Boyce as they explore Mindful, which is a mission-driven non-profit. They are dedicated to inspiring, guiding, and connecting anyone who wants to explore mindfulness—to enjoy better health, more caring relationships, and a compassionate society.
Mindful is the voice of the emerging mindfulness community. They are the place to go for insight, information, and inspiration to help us all live more mindfully.
From their flagship bi-monthly Mindful magazine and mindful.org to their MindfulDirect video, conferences, and collaborations, their activities support people seeking to learn more as well as those leaders working to bring genuine mindfulness practices into the mainstream.
They offer personal stories, news-you-can-use, practical advice, and insights that speak to anyone from novice meditators looking for guidance to corporate managers exploring new ways to cultivate workplace engagement and fulfillment. Our audience learns from leaders in the field about effective techniques for mindful living, and the science that points to their benefits.
Register for the free online conference Mindful Parenting in a Messy World which runs from September 18th-20th here. 
Sign up for the Mindful Parenting Online Course 'The Foundations of Practice" offered October 2018 here.